Under the guidance of multi-starred chef Eric Frechon, Alice Kamioka is taking over the running of the kitchens at Le Drugstore alongside Léna Thiam, who is now in charge of the patisserie. Together, they are writing a new page in the history of LE Drugstore.
From 8 o'clock in the morning, try the tasty breakfast menu, at midday enjoy a gourmet or quick lunch, and at tea time succumb to our Pastry Chef's home-made pastries.
As an aperitif, enjoy a cocktail accompanied by some wonderful finger food, and in the evening, late into the night, savour the simplest to the most refined dishes or dance the night away at our Late night parties.
FROM 10AM TO 1AM FROM 1 TO 20 AUGUST INCLUSIVE.
NO LATE NIGHT FROM SATURDAY 29 JULY TO SATURDAY 26 AUGUST. RESUMPTION ON FRIDAY 1 SEPTEMBER.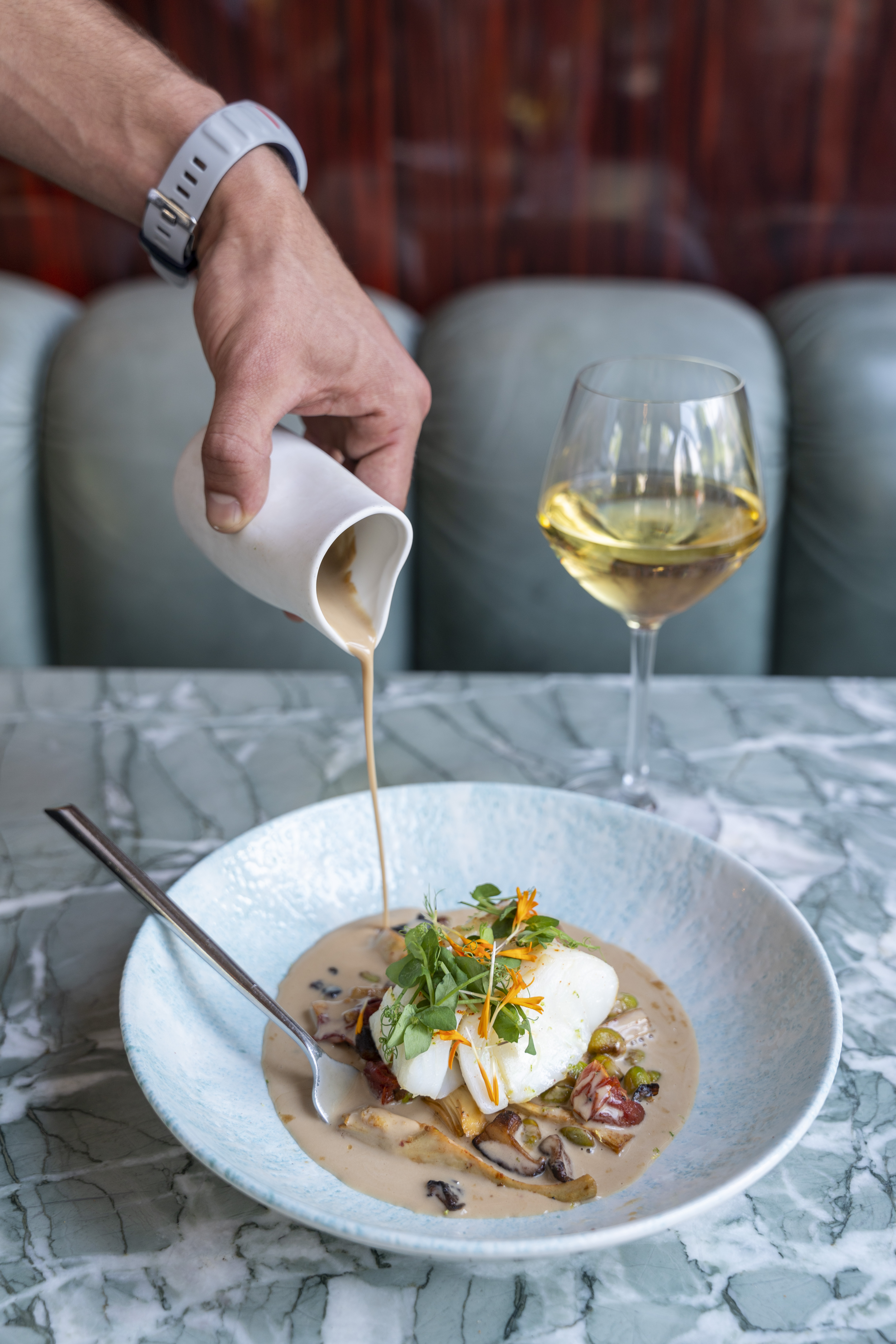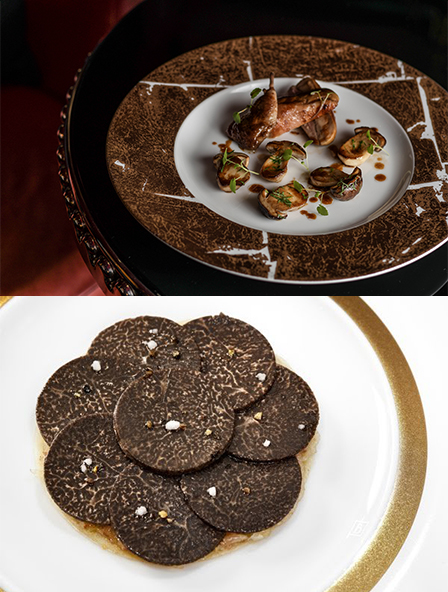 L'ATELIER ÉTOILE DE
JOËL ROBUCHON
In 2003, Joël Robuchon, who had just been awarded 3 stars by the Michelin Guide for his restaurant Le Château in Tokyo, innovated and shook up the codes of French haute gastronomy by proposing a new concept: L'Atelier. Initially developed in Paris and Tokyo, the Ateliers de Joël Robuchon feature a distinctive signature: an open kitchen, a red and black décor designed by Pierre-Yves Rochon, subdued lighting and diners seated at the counter comfortably enjoying the ballet of the kitchen brigade. The products, sourced from the very best producers, are sublimely presented in easy-to-understand dishes. Sixteen years after the creation of the first Ateliers and nine years after the inauguration of the Atelier Etoile at the top of the Champs-Elysées, the idea of putting conviviality at the heart of great French gastronomy is more relevant than ever...
Let your senses guide you...
Head to the grocery shop or our e-shop to fill your fridge or delight your guests!
We offer iconic, high-quality brands from all over the world, as well as unique and original products.
Every day until 2am, you'll find fresh products (smoked salmon, Petrossian caviar, cheeses, sandwiches, breads, pastries, etc.), dry products (wines, champagnes and spirits, chocolates, Mariage Frères tea, jams, honeys, etc.), a Nespresso corner for a cappuccino or a fresh fruit juice. You can even try the takeaway dishes and pastries prepared by our Chefs Alice Kamioka and Léna Thiam.
Not forgetting our Pierre Hermé, Fou de Pâtisserie, La Maison du Chocolat, Petrossian and Sushi Shop corners.
We regularly add to our range with new favourites, so there's only one reason for our offer: to satisfy your taste buds!